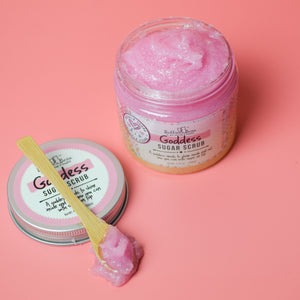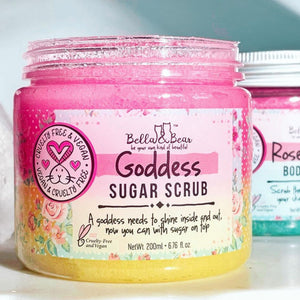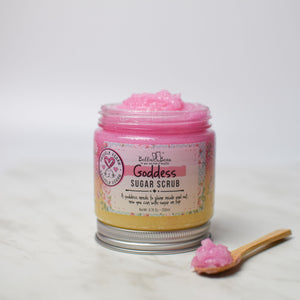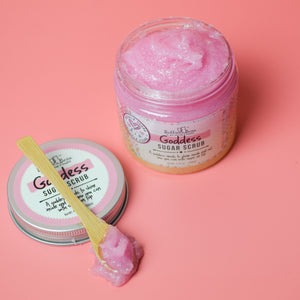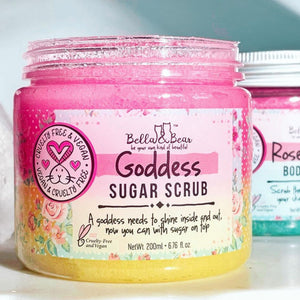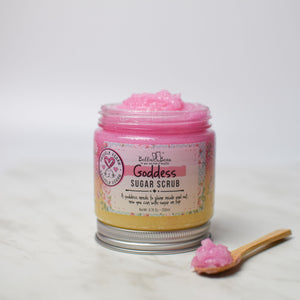 On Sale
Goddess Sugar Scrub 6.7oz
Scrub away your scaly bits with the Goddess scrub, sweet and dreamy with added skin softeners, the pretty pink scrub will exfoliate your top and bottom. 

Skin-sational body scrub and exfoliator plus shower gel infused. Don't you just love multi tasking?!

Superhero strength = skin smoothing body polish perfect for dry dead skin - keratosis - scaly knees and also reduces the appearance of cellulite - prevents ingrown hair and hydrates for soft skin.

No sulfates, parabens - no harmful chemicals and did we mention we're cruelty free and vegan? 

Our jars come from recycled plastic, because its important to be kind to the planet! Also food safe dyes because only the best for you! 

Note: This product is oil free. 

​
The Goddess body scrub contains plant-based glycerin. This ingredient is a humectant that attracts water, unlike oil which repels water. Essentially it pulls in water to the outer skin layer. Whilst oil will initially give that silky effect it doesn't penetrate the skin, the Goddess body scrub will moisturize all day long!