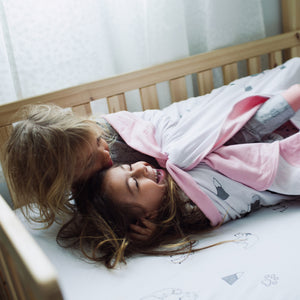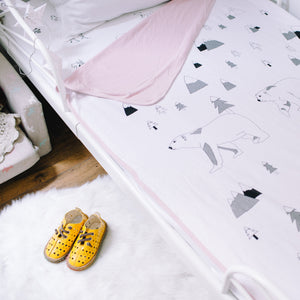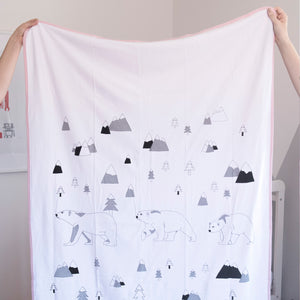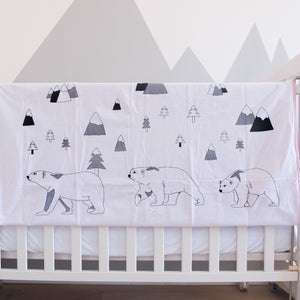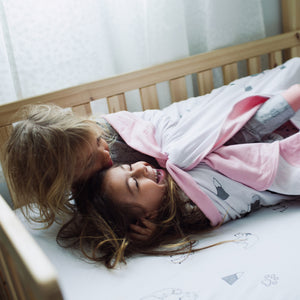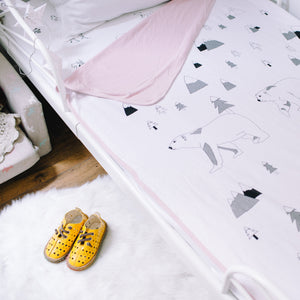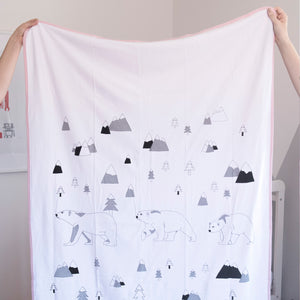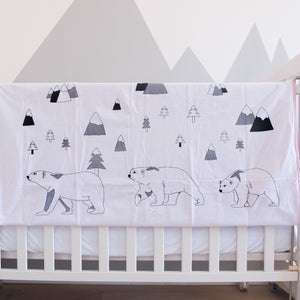 On Sale
North Pole Toddler Summer Blanket (Pink)
Our ultra soft blanket is a one double layered, extra large summer blanket - perfect also as a snuggler, stroller or bed cover. 
All of our bedding sets are made from 100% combed Jersey cotton and designed with great care for detail. Suitable for any nursery bed, crib or toddler bed, perfect for a comfy and dreamy night sleep.

Daria's infant bed linens are made of 100% combed jersey cotton and a bit of fairy dust. Our bedding blankets are ornamented with hand-drawn illustrations, printed using a water-based, Eco-friendly, non-toxic ink. Daria's bedding linens are extremely soft and durable for use in washing machines, guaranteeing a long lifetime of enjoyment.

Blanket: Dimensions: 40"X 60" (100X150 cm)

100% soft combed jersey cotton
Styles: Winter Animals, Snowy Mountains and Trees - Pink, Black and White