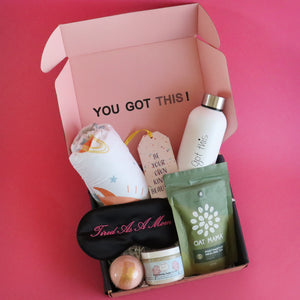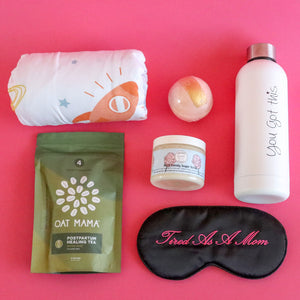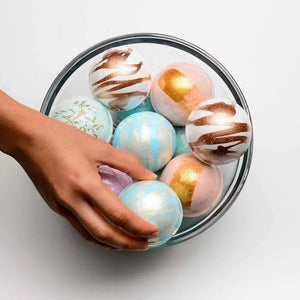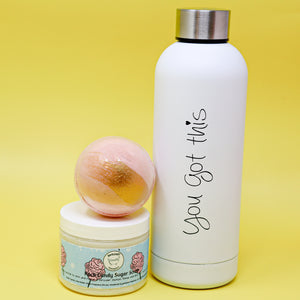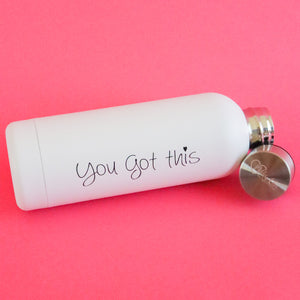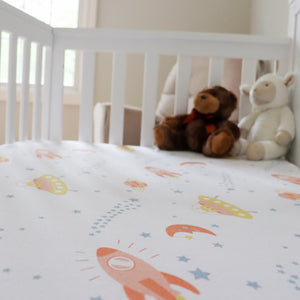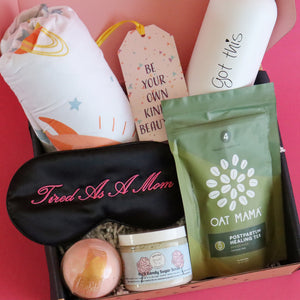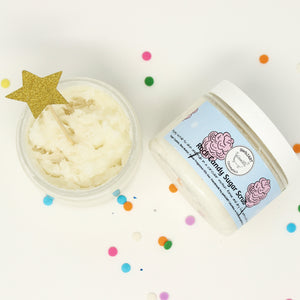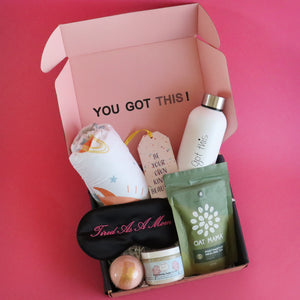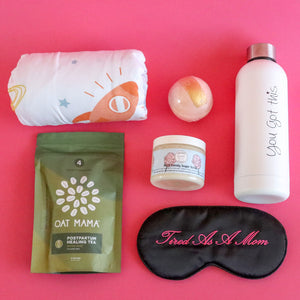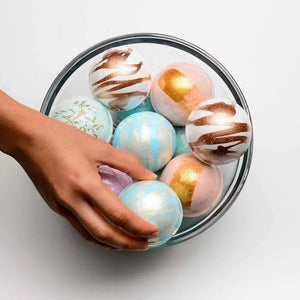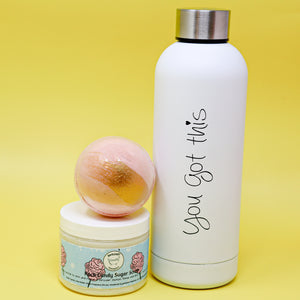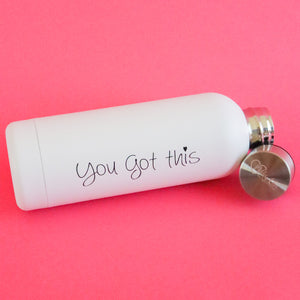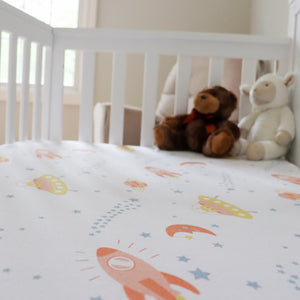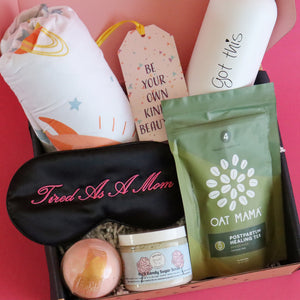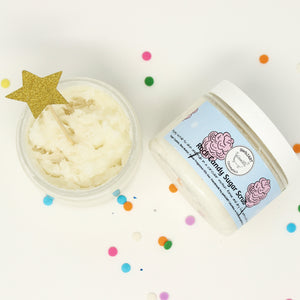 On Sale
Celebrating Motherhood Gift Box
Motherhood can be both exhausting and rewarding.
From the moment a woman conceives, the journey of a mother can be quite bumpy. There is morning sickness, labor, childbirth, and sleepless nights to deal with. But seeing a happy and content baby, growing up big and healthy, is definitely worth it all.
All those hard work and sacrifices make every mother deserving of extra special treatment. Moms ought to have products that can help them go through pregnancy and postpartum easier and less stressful.
Our gift box is full of essential items that can help pregnant women and new moms go through motherhood smoothly:
▪️ 17oz You got this water bottle 
▪️ Silk satin sleep mask
▪️ garb2ART Cosmetics Handmade Sugar Scrub
▪️ Relaxing lavender bath bomb
▪️ Postpartum healing tea
▪️ Organic fitted crib sheet 
Mothers, both new or experienced, may also purchase this box of goodies for themselves. Think of it as a self-care treat. You will truly enjoy the relaxing spa items for your must-have "me" time.