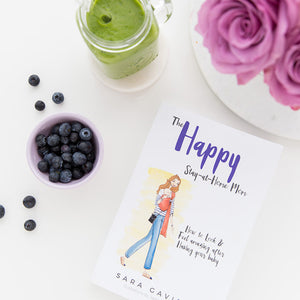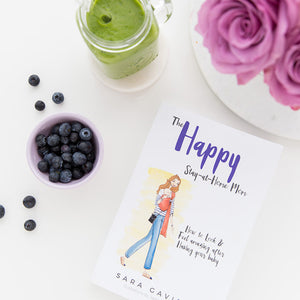 On Sale
The Happy Stay-at-Home Mom Book
How to Survive (and Thrive!) as a Mom in Baby's First Year! Babies don't need perfect moms, they need happy ones!
Sara Gaviria is just a mom, but a happy mom. She interviewed top dermatologists, nutritionists, fitness trainers, makeup artists and new moms to create this relatable guide to thriving as a new mom.
Be warned though, this book isn't a guide on how to care for baby. You've read all those books! Instead, it will give you insider tips on how to care for you. Give your child the gift of a mom who is well-rested, sane, happy, and ready to do the job!
In this helpful and hilarious guide, you'll encounter insightful stories, incisive research, and charming personal anecdotes. You'll learn:
What no one (seriously, no one) tells you about your body after delivery

How to cope with breastfeeding obstacles and overcome challenges

How to approach eating and exercise (without saying goodbye to chocolate!)

Why you should take your grandmother's old beauty trick seriously

How to act in partnership with your husband

How to remain mindful through the madness of the first year

Why "lean in" may be the exact wrong advice for you

Why "finding your passion" is more than a buzz phrase, and how to go about it

And much more...