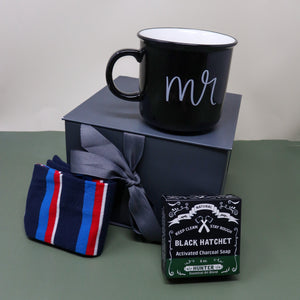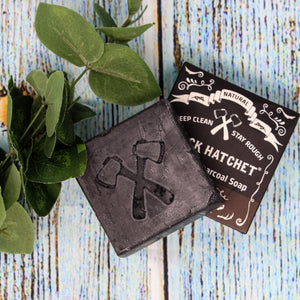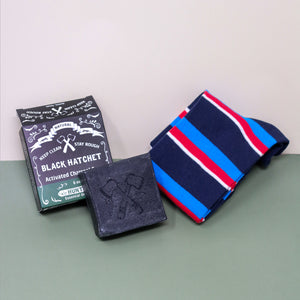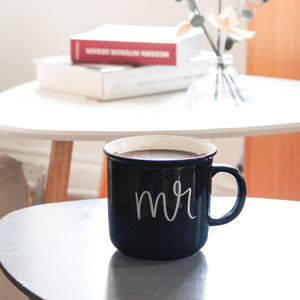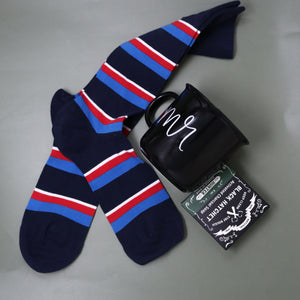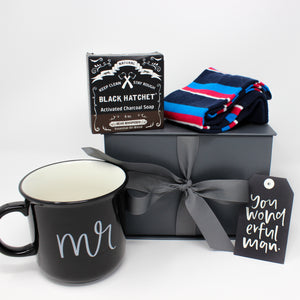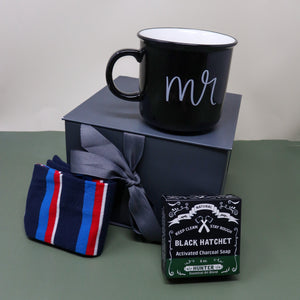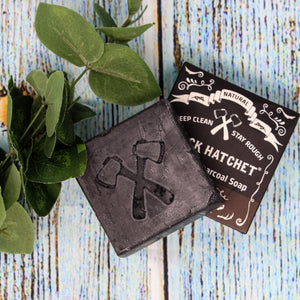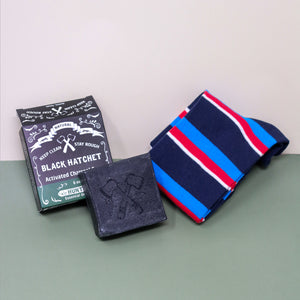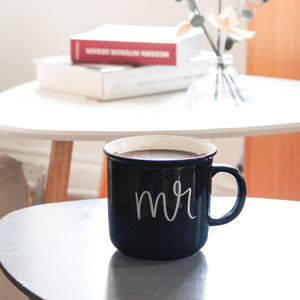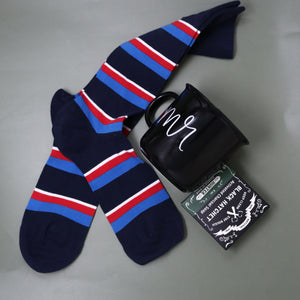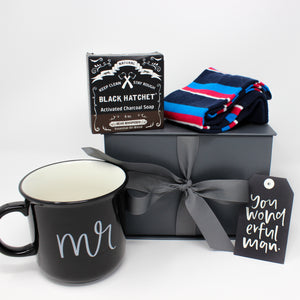 On Sale
Gift Box For Him
Sometimes buying gifts for men can be hard, especially when it looks like they already have everything they need!
This is why we put together these three unique gifts in one stylish gift box to bring you a special but meaningful way to blow expectations away with a gift box for him that is sure to impress! 
Each pack comes with:
A natural bar, with organic activated bamboo charcoal Which helps clean the skin on a deeper level with its detoxifying quality
14oz Ceramic Campfire Style Mug.
A pair of premium organic cotton striped dress or casual socks
This gift box can be a perfect gift for a friend, groom, husband, co-worker AND MORE!
Also Check: Gift Box For Dads