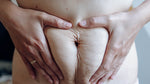 The moments after giving birth can be some of the sweetest, most life-changing moments of your life. And why wouldn't they be? You are holding this new life in your hands – a life you helped create. Your heart swells with love and adoration. It's just beautiful.
And then, ouch!
The realization of how your body feels begins to set in. After all, you just pushed that delicate little life right out of your vagina! Vaginal childbirth can be a miraculous experience, but it is important to prepare yourself for the post-partum experience. I am currently 5 weeks post-partum and I have discovered some amazing products that have changed the way my body feels. And, let's face it, ladies - when we physically feel good, it is much easier to have a healthy mindset, too.
I wanted to take some time to share with you some of the things you are going to want to have – items that are essential to getting through post-partum feeling whole and feeling well.
Giving birth naturally leaves you with a wound that needs to be cared for. It's not pleasant and not something anyone really wants to talk about. But, it's all part of bringing life into this world. Thankfully, I have found a few products that have been game-changers for the first few post-partum days. For instance, keeping the area clean is crucial because mama doesn't want any infections, right? Frida Mom's upside-down peri bottle makes this so easy. Combine it with Motherlove's sitz bath spray (which I am still using) and you will be feeling much better. And, I guess I should mention that having some comfy cotton underwear can be the icing on the cake. They feel good and they easily hold any perineal pads, cooling pad liners, or soothing ice packs you use.
 I am currently breastfeeding and, for someone who hates bras in general, finding a good nursing bra that actually feels good when your boobs are sore and painful is a daunting task. But I persevered! I eventually found a perfect one – the nursing bralette – which I found to be loose-fitting and rather comfortable. And I always use Priday's soothing nursing pads with it. Now I can sit back and relax a bit (thanks to my comfy bra and nursing pillow) while I nurse!
Breastfeeding is not always the most convenient method for feeding your new baby, but it is the healthiest, by far. It's what I have chosen for all my babies. The key is to invest in a good breast pump (I use Spectra S1 PLUS and Haaka manual pump) and make sure you are providing optimally nutritious breast milk with things like legendairy milk supplements and Nourisher's lactation snacks. And, let's not forget the need to take care of those nipples, ladies. Motherlove's nipple cream is a lifesaver that I used every time I breastfeed at home. While on the go, I use Hatchgal's nipple cream + lip balm, too. 
Self-care is important as a new mom. It just may look a bit different. Like, taking Tylenol for all the little pains (big ones, too) and taking post-natal + DHA vitamins (I use Pink Stork). Giving yourself a moment (whenever you can find one) to sip some healing oat mama tea or massaging Hatchgal's hair strengthener into your locks. These little things can be a simple step to help you feel more like yourself. And, of course, I always carry my water bottle wherever I go so I can stay well-hydrated no matter what.
I know, I know – you may roll your eyes a self-care wondering how it is even possible when caring for a newborn. I've got two young kids in addition to my new baby girl – so I totally get it. I have had to find things that work so that I can do what I need to and keep my sanity. For moments like this, I use my Baby Kttan carrier which has helped tremendously! And the MAM comfort newborn pacifier is a huge help, too. Both allow my baby to be soothed and I can keep life together! I will be the first one to admit that it is hard just handling the things that need to get done around the house and for the family, let alone myself. But I know that if I am not feeling well, then things will just be on a downward spiral.
Hopefully these essentials can help you no matter where you are on your birthing journey. Just be sure to take care of yourself, my friend. You are important.